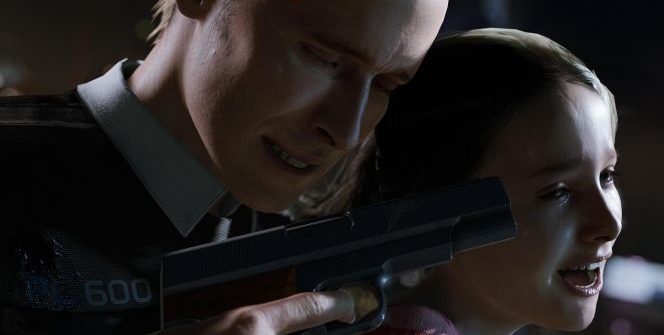 There aren't good news about the developers of Heavy Rain, Beyond: Two Souls, Detroit: Become Human…
Eurogamer reports based on three different French publications (Le Monde, Mediapart és Canard PC) that the work environment is unhealthy within Quantic Dream. Two higher-ups got into the crossfire. They are David Cage, the founder of the studio (as well as the director of the games listed in the first paragraph), and Guillaume de Fondaumière. About the latter person, we'll quickly take a turn to quote his statement from Twitter:
"Articles published today level various allegations against Quantic Dream, its management, and employees. We categorically deny all of these allegations. Quantic Dream filed a complaint several months ago, and further complaints will follow. We invite interested parties to read the responses of our Employee Representatives and Health & Security Committee to questions submitted by the journalists before publication. Inappropriate conduct or practices have no place at Quantic Dream. We have taken and always will take such grievances very seriously. We value every single person who works at Quantic Dream. It is of utmost important to us that we maintain a safe environment that allows us all to channel our shared passion for making video games." What kind of allegations are we talking about?
Well, the Cage-de Fondaumière duo was accused of inappropriate behavior, overworking their staff, as well as sexist and racist jokes (and them putting a blind eye over them as well). They are quite surprised and shocked by the "rantings" of the former employees, denying all claims. CanardPC published a collage that you can see below. They are just a few of nearly six hundred (!) photoshopped pictures of questionable behavior and jokes. Eurogamer quotes Le Monde's report: "The most shocking [images] present Quantic Dream's collaborators in sexual positions, adorned with homophobic or sexist slurs, or even made up to look like Nazis." These photoshopped images were sent internally as group emails, with Cage and de Fondaumière also being their recipients. In early 2017, the company's IT manager also got photoshopped, after which the entire stack of images was found, and then, the complaints were filed. Cage and de Fondaumière defend by saying that they haven't seen the most shocking images, only the ones which were "were funny or more or less amusing."
The situation is somewhat delicate: 83% of the 150-people workforce are male, and there's… we can't censor this, an image of a penis with its testicles farting in the studio. Cage is called as "Papa," "God," or "Sun King" due to his autocratic approach to leadership, demanding long hours, not listening to others. He is also accused of not considering female colleagues, making insistent, dirty jokes and remarks even with the presence of his wife, and also making inappropriate remarks of the actresses in his games. A former employee says that Cage considers the studio as his place, as a private, semi-private space, where he can do whatever he wants. Homophobic and racist jokes are also possibly part of the studio – one time, a CCTV camera recorded a burglar, and Cage asked the following from one employee of Tunisian origin: "Is that a cousin of yours?"
Cage says these allegations are "ridiculous, absurd, and grotesque." "You want to talk about homophobia? "I work with Ellen Page, who fights for LGBT rights. You want to talk about racism? I work with Jesse Williams, who fights for civil rights in the USA… Judge me by my work," he said. Co-founder de Fondaumière is also accused of sleazy behavior, but from him, we just quoted his statement.
Remember, Quantic Dream's next game, Detroit: Become Human, is launching this spring on PlayStation 4. How will it be welcomed by the gamers…?
Source: Eurogamer, Le Monde, Canard PC, Mediapart, Twitter