REVIEW – Jumping from walkers to political, and, from now on, supernatural dialogue combat, felt like a pleasant surprise, as Telltale has not improved its gameplay drastically from its previous episode. However, Big Bad Wolf's game managed to put another ace on the table out of nowhere, and still, the result of the episode isn't as bright as it could've been.
The mystery that took us almost the entire episode last time was solved. We finally learned what was behind the gate – there are several coffins and lances, and you will have to pick the right lance, which will be the first half of Burning Bridges… or maybe roughly thirty per cent of it. (Or, counting all three segments, it could very well take that fifty per cent of the chapter. Wow.)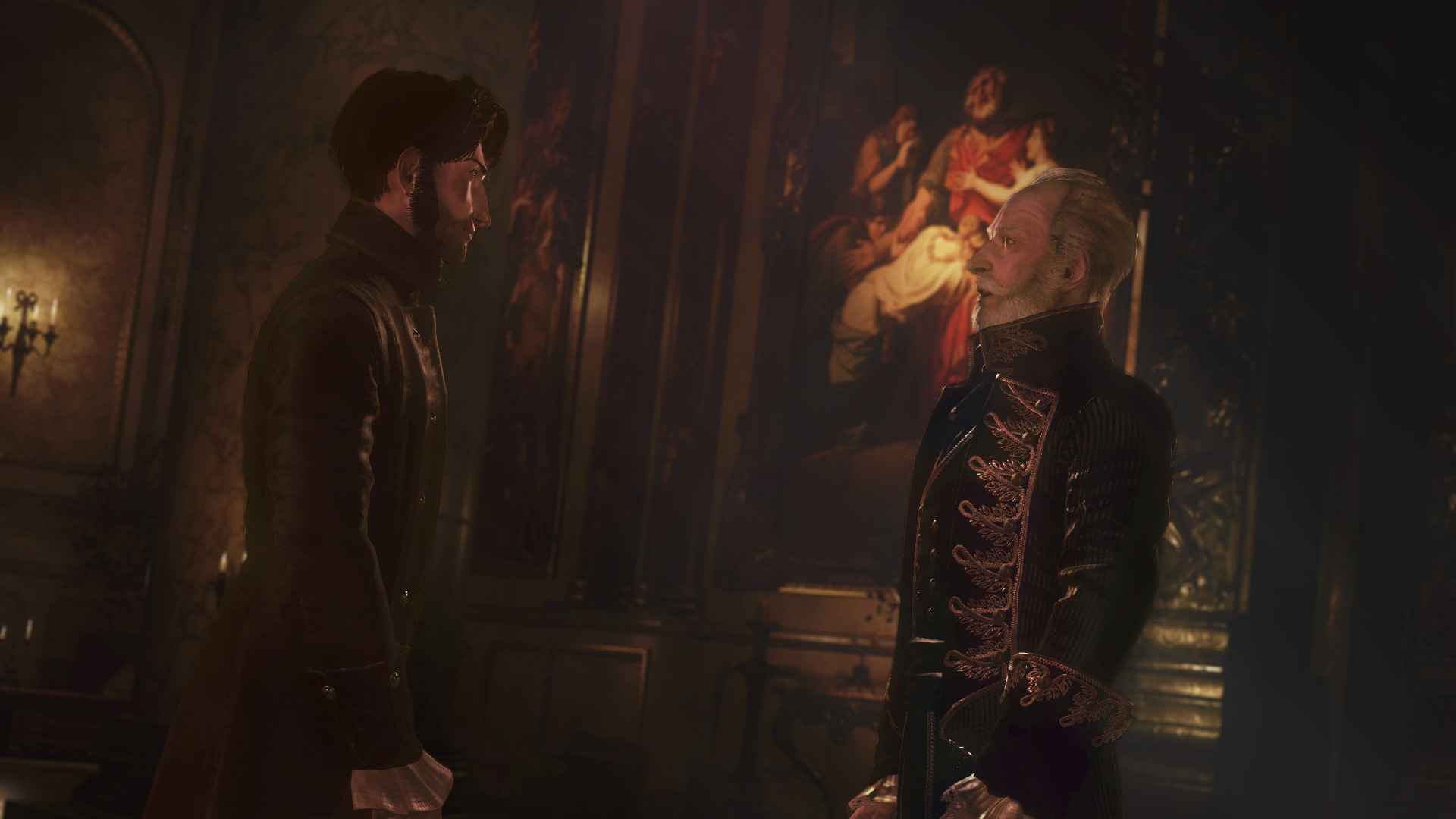 Plot exposition!
After carefully looking for hints about the lance, you will have to pick one to take with you. You'd leave to the pier to meet your mother, but Lord Mortimer is going to halt your advances. When I say the following, it isn't an exaggeration, but there will be a good 20-25, or maybe even 30 minutes of plot exposition and background story explanation about Mortimer, and you will also find yourself in some change as well. A character will confront you, but after that, you will find a brand new game mechanic, and sorry, but I can't describe it without spoiling: you will be able to read other people's minds.
Another "energy bar" appears, and you can refill it with Devil's Thorns the easiest way. Throughout dialogues, you'll be capable of reading the other character's thoughts, which could help you find their vulnerabilities in case you haven't found them yet. You'd go to meet your mother, but it might be too late: in my case, I saw Sarah killed by another character. I read their thoughts, and they wished their life to be ended by me, so I did what they asked for. The day ends here, but things are about to pick up.
Again, I cannot avoid spoiling: there are Daemons. Multiple of them on the island, too. One of them will knock on your door, and that will bring in another five to ten minutes of further plot exposition. Later on, you will have to decide this Daemon and Mortimer. Until then, the Lord will bring out another skill of yours, and it is going to be the thing you have experienced in your dreams/visions before. Add the puzzle to it (writing a letter with a secret code, plus finding the proper stamp for it), which will be followed by an unusual confrontation that will catch you off guard. Then, you have to choose at the end of the episode (which will be preceded by another one, but I cannot talk about it…), followed by preparing for the upcoming vote, where even one opposing vote could mean the failure of one's plan. That's it. The end comes somewhat abruptly, and the episode itself takes about two hours. Now, let's explain the rating at the bottom of the second page…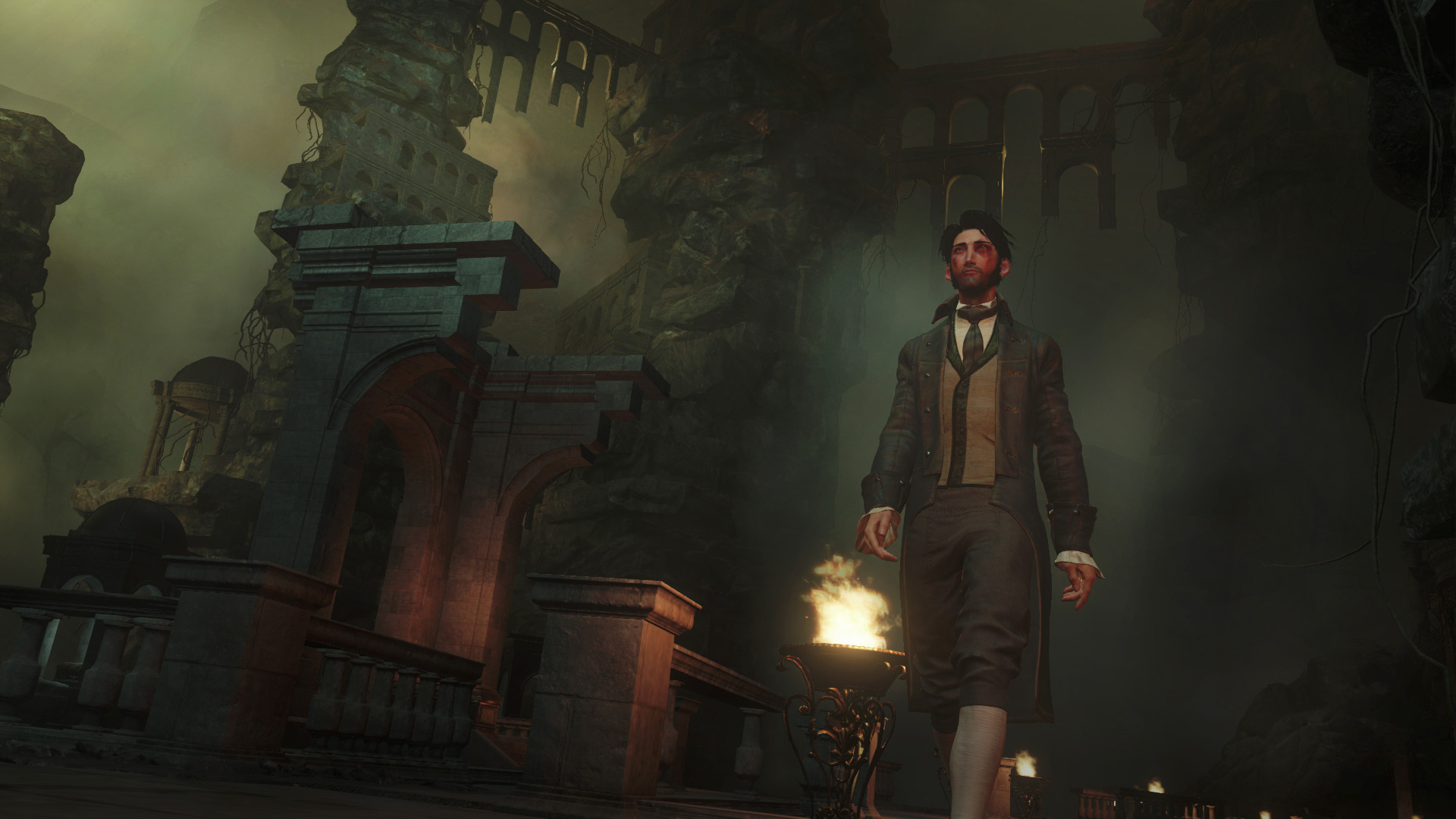 Explaining the result
The game has several minor bugs that make me feel that the episode was rushed to keep the bi-monthly releasing schedule, potentially enforced by the publisher, Focus Home Interactive. Clothing could come through other clothes (even in spots that anyone would notice), there are different subtitles than what the characters say (and this is going to be even more prominent towards the end of the episode!), but there's one more thing that was, frankly, pathetic. When Louis found his mother dead, he said the following: "No! What's happened? No, Mother! No!!"
Now, allow me to say this bluntly: IT'S ONE OF THE WORST VOICE ACTING I HAVE HEARD THIS YEAR SO FAR. Weird pronunciation, making me feel like someone could have said it to their mother not to put that spice in that soup… oh, and let me talk about subtitles a bit more: there are wrong apostrophes (!) used at a few times, two dots instead of three, and I even saw TYPOS in them. Who on Earth is the proofreader? Big Bad Wolf should fire them immediately! Also, as I said before: there's a lot of plot explanation without much action. There's not much gameplay per se. It's the common curse seen in Telltale with their weak penultimate episodes.
7
I have stated my reasons above as in why The Council's fourth episode gets a seven out of ten. Despite our new powers and the possibilities the finale could bring, it has mistakes that an amateur would have made. It doesn't mean the chapter is weak, but I have seen better from Big Bad Wolf. Please, do something with those subtitles. And that's about it. We'll get back to this game in November if the bi-monthly schedule is Focus Home Interactive's thing.

Pro:
+ Another twist in the plot
+ The decision at the end could make a good finale
+ Did the graphics get a minor improvement…?
Against:
– One part of the voice acting is absolutely a joke
– Audiovisual flaws (clothing clipping issues, differences between the subtitle and the voice acting)
– Way too much plot exposition with not much gameplay
---
Publisher: Focus Home Interactive, Cyanide
Developer: Big Bad Wolf Games
Genre: episodic, adventure, puzzle
Release date: September 25/27, 2018 (Complete Season or Season Pass holders got the chapter early)
The Council - Ep. 4: Burning Bridges
Gameplay - 5.2
Graphics - 7.8
Story - 8.9
Music/Audio - 7.1
Ambiance - 7.5
7.3
GOOD
A lot of mistakes are costly.