THQ Nordic put the beer mug down, announced the game, then promptly went back to watch the football world cup.
As the Austrian publisher's reasoning behind skipping the E3 was officially the football in the press release (they also want to focus on Gamescom instead), the joke might still be fitting. The release date's leak, which was written by us along with the digital versions of Darksiders III, just made them to announce the physical editions of the game, as well as confirm when Fury will bring the franchise back.
We're not going to describe the digital Deluxe and Blade & Whip versions, go read our previous article. Let's take a look at the two new versions:
Collector's Edition (USD/EUR 149.99, GBP 129.99)
Premium Box
Fury Figurine about 29cm – 11″ high
Original Steelbook
Artbook
Soundtrack
Darksiders III Game
Exclusive Armor DLC; completely original skin replacing Fury's base armor set (purely aesthetic, no gameplay impact)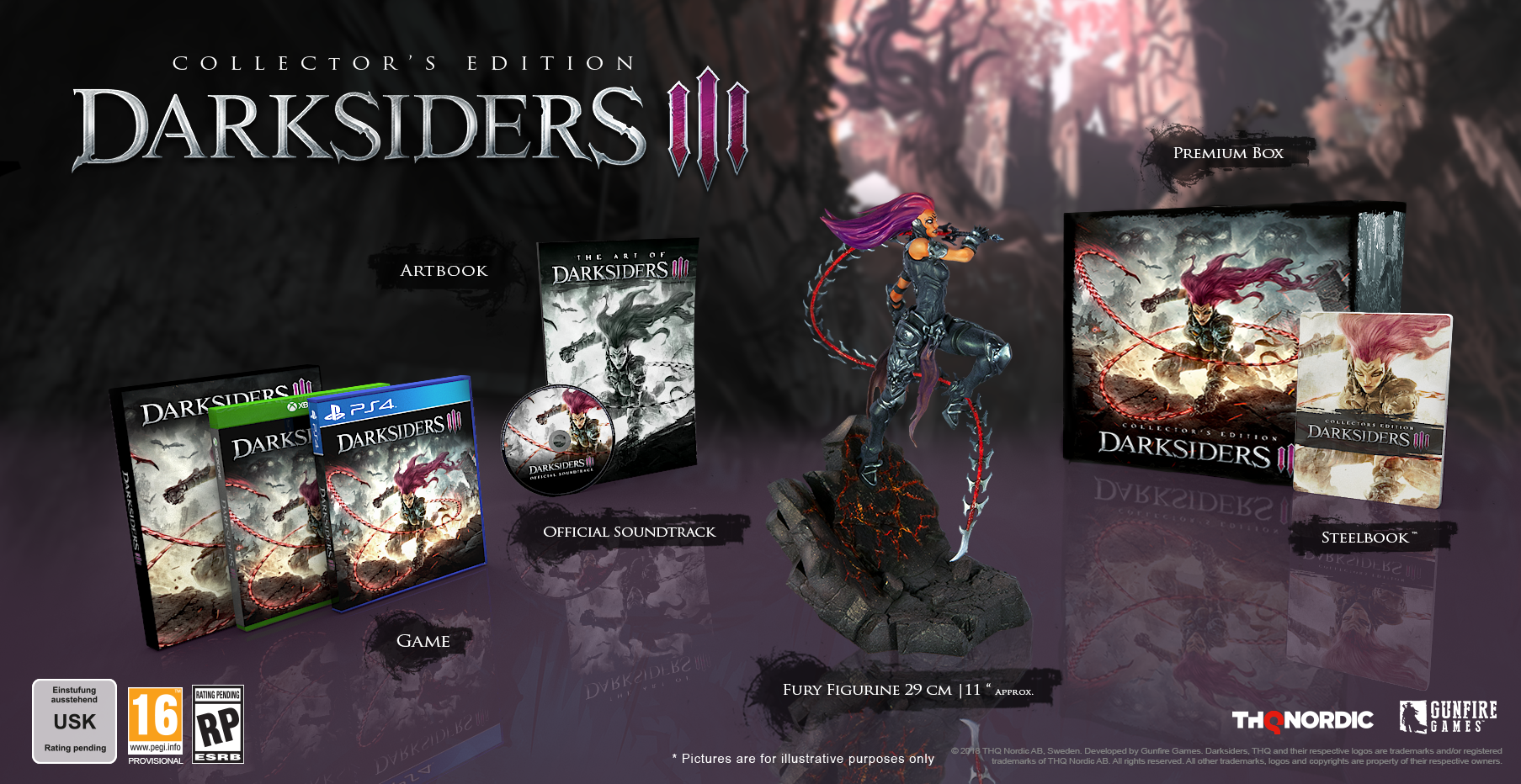 Apocalypse Edition (USD/EUR 399.99, GBP 349.99) – on top of the aforementioned items, it will come with:
Premium Box ~117cm – 46″
Wall Scroll – Fabric print with hanger 77 x 100 – 30″ x 40″
4 Figurines: Fury (~29cm 11" high), Vulgrim, War, Death (each about 25cm 10″high)
Heavy weight amulet 5cm – 2″ with necklace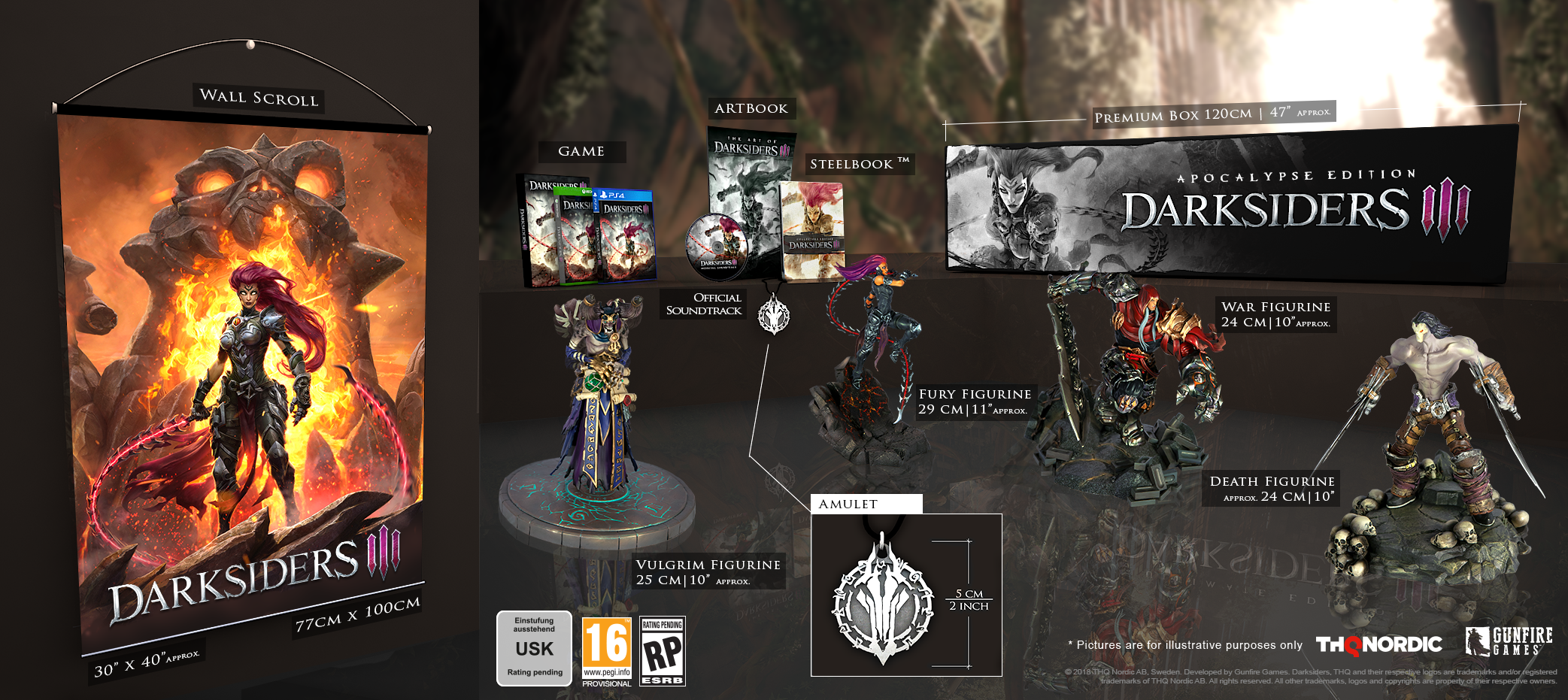 Darksiders III, which got two trailers for the two collector's editions, as well as a new gameplay video via IGN First, will indeed launch on November 27 on PlayStation 4, Xbox One, and PC.
Source: Gematsu